READY TO CREATE YOUR TEST PREP PLAN? Choose the right option that fits how you learn.
NEED HELP PICKING AN OPTION? WHAT'S NEXT AFTER THE PSAT?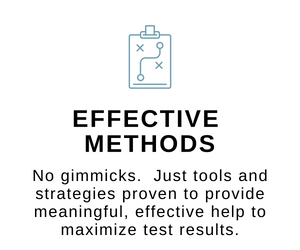 ABOUT THE PSAT
The PSAT also known as the National Merit Scholarship Qualifying Test (NMSQT) is a standardized test for 10th or 11th graders.
There are 3 sections on this multiple-choice test – Evidenced Based Reading, Writing and Mathematics.

The test takes 2 hrs 45mins.

Scores range between 320 and 1520.

The PSAT is offered once each school year in October.

Talk to your school counselor about registering for this test.