READY TO CUSTOMIZE YOUR TEST PREP PLAN?
We pride ourselves in our ability to fit your needs.
Get SAT Subject Test prep tutoring help by purchasing hours a la carte.
HOURLY. Starting at $125/hour.
GIVE US A CALL TO BOOK A SESSION (973) 292-0505
  COMPARE OUR PACKAGES. Let's customize your prep package to best meet your particular needs. Read below about our tutoring packages.
NEED HELP PICKING AN OPTION? GIVE US A CALL (973) 292-0505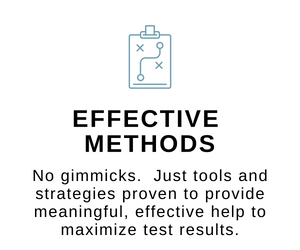 ABOUT THE SAT SUBJECT TESTS
SAT Subject tests are standardized test that give students the opportunity to demonstrate knowledge in specific subjects.
The test takes 1 hour with 80 questions.

Scores range between 200 and 800.  

SAT Subject Tests are offered on the same days as the regular SAT (except March). 

SAT Subject Test results are accepted by all four-year colleges and universities in the U.S.
If you're applying to a selective college, you'll probably need to submit scores from at least two SAT Subject Tests. Which test will you take? To help you decide, give us a call (973) 292-0505.
SAT Biology E/M

SAT Chemistry

SAT Physics

SAT U.S. History

SAT World History

SAT Literature

SAT Math Level 1

SAT Math Level 2

Foreign Languages

Foreign Languages with Listening